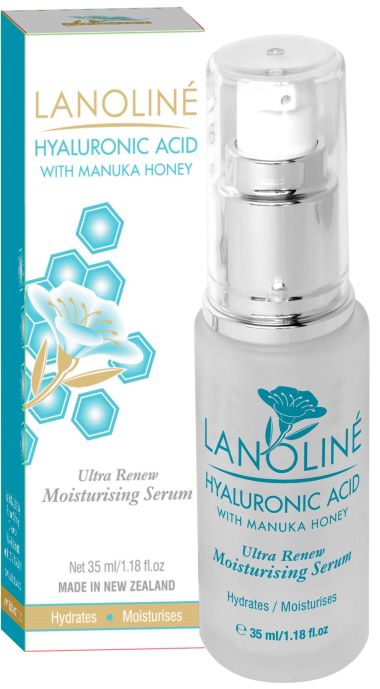 Product code: HYADS35
Size: 35ml
Packaging: Boxed Bottle
$20.95
Lanoline Hyaluronic Acid: Ultra Age Firming Serum
LANOLINÉ Hyaluronic Acid Ultra Renew Moisturising Serum with Manuka Honey and natural plant extract help combine to assist daily with maintaining a balanced, healthy and hydrated skin.
Directions: Cleanse and dry the face. Gently massage into skin with fingertips.
Ingredients: Water, Aloe Barbadensis Leaf Extract, Glycerin, Xanthan Gum, Sambucus Nigra Fruit Extract, Citrullus Lanatus Fruit Juice, Benzyl Alcohol, Sodium Hyaluronate, Citric Acid, Citrus Grandis Seed Extract, Citrus Nobilis Fruit Extract, Dehydroacetic Acid, Parfum.